Excavators are a diverse set of equipment with the greatest versatility across all heavy equipment. Their versatility is evident in their ability to adapt to many situation and application scenarios. Excavators come in many shapes and forms with many excavator attachments. They are built to handle different jobs like excavation, demolition, landscaping, etc., in any job site. They can be classified into many types depending on few key differentiating factors. In this article, we will understand the the many different types of excavators and help you find the right excavator for your job.
What are the key factors to differentiate excavators?
Excavators are usually classified into different types based on the following key factors:
Size or Operating weight
Drive type
Reach
What are the types of excavators by size & operating weight?
The operating weight of any standard excavator is the weight of loaded machine and includes the amount of payload it can carry. Depending on the weight class, excavators can be classified as compact, small, medium, and large. However, these excavator size rules are not set in stone and can be interpreted freely.
Compact/Mini excavators
Compact or Mini excavators are the ones that you use for local civil works including landscaping, trenching, etc., They weigh anywhere between 900 kg to 10,000 kg (2,000 lb to 22,000 lb). Engine capacity up to 50 kW (65 HP). You will find these in civil construction sites. Many home and farm owners also utilize these machines to maintain their homes' backyards, gardens and farmland. Given their ability to fit into tight spaces while delivering 100x more power than human hands, these excavators are the go-to for all tight space jobs. They are sometimes used with backhoe loaders. Here are some of the compact excavators available in the market today.
Small Excavators
Small excavators are another range of equipment used in large housing, farming, or landscaping projects and are some of the most common excavators. They weigh anywhere from 10,000 kg to 17,000 kg (22,000 lb to 37,500 lb). Engine capacity ranges from 50 kW to 100 kW (65 HP to 135 HP). These machines are among the most versatile and find them used in wide range of application scenarios. Here are some of the small excavators available in the market today.
Medium or Mid-sized excavators
Medium or Mid-sized excavators, used in infrastructure construction and quarrying, weigh anywhere between 17,000 kg to 35,000 kg (37,500 lb to 77,200 lb). Engine capacity ranges from 100 kW to 200 kW (135 HP to 270 HP). In terms of actual number of working excavators in the world, these mid-sized machines account for more than 50%. These equipment, because of their larger size, find limited use in cityscapes and are mostly used in large construction projects. They are more production oriented and fit well in rock quarries and small mines with accessibility problems. Here are some of the medium excavators available in the market today. 
Large excavators
Large excavators weigh over 35,000 kg (77,200 lb). They use some of the largest engines ever manufactured from 200 kW (270 HP).  Some of the larger excavators are mostly mining and earth moving focused machines and have limited use in regular road laying and small construction projects.  These machines are bulky and will require dedicated specialized transport to move them to respective sites. Because of their incredible size, many times, these are assembled from the ground up in the site of operation. They are usually deployed in long-term continuous operation scenarios. Here are some of these large equipment in the market today.
What are the types of excavators by drive mechanism?
Excavators' overall operation including the drive mechanism is dependent on power from the engine. Depending on the site requirement, the excavator might be required to deployed in unstable ground conditions or stable ground conditions. These kind of work environments allow for two different drive mechanisms.
Crawler excavators
Crawler excavators are the excavators that have crawlers or powered tracks to help them move on the ground. More than 95% of the excavators operating globally use the crawler mechanism for their movement. Because they use powered crawling tracks, they are also called "Track" excavators. Crawlers provide huge benefits in unstable operating conditions by providing a stable work positioning for the operator. They can rotate on the H-frame mounted on the tracks. Here are some of the these excavators available in the market today.
Wheeled excavators
Wheeled or Wheel excavators are driven on the ground using wheels and tires. They have wheels instead of tracks and rotate on the frame over their wheels. They find limited use in only areas with stable paved ground conditions like working on a road or a constructed platform. Given their ability to only work on paved ground, they will also require support legs to keep them balanced. Some of the wheeled excavators in the market are available here.
There can also be excavators that are mounted on trucks (truck excavators), excavators mounted on boats (dredging boats or dredgers), though they are very rare.
What are the types of excavators by reach?
Excavators are made for operations and much of their use depends on their reach of their arm. Based on the reach of their arm, excavators are categorized as follows:
Standard reach excavators
Excavators with reach less than thrice their body length are called standard reach excavators. These are the vast majority of excavators in use today. All the excavators previously showcased in this article are standard reach. Here are some of these excavators.
Long reach excavators
Excavators with reach more than thrice their body length are called long reach excavators. They are used for specific purposes like deep well digging, high tower demolition, etc., and are rare. Their boom and stick assembly provide extraordinary reach for the bucket. Since these machines operate with a longer arm (additional weight), their effective payload carrying capacity will be much lesser than standard reach excavators. Manufacturers usually have many reach configurations for their excavator range to cater to individual customer needs. These are the available long-reach excavators in the market.
Variable reach excavators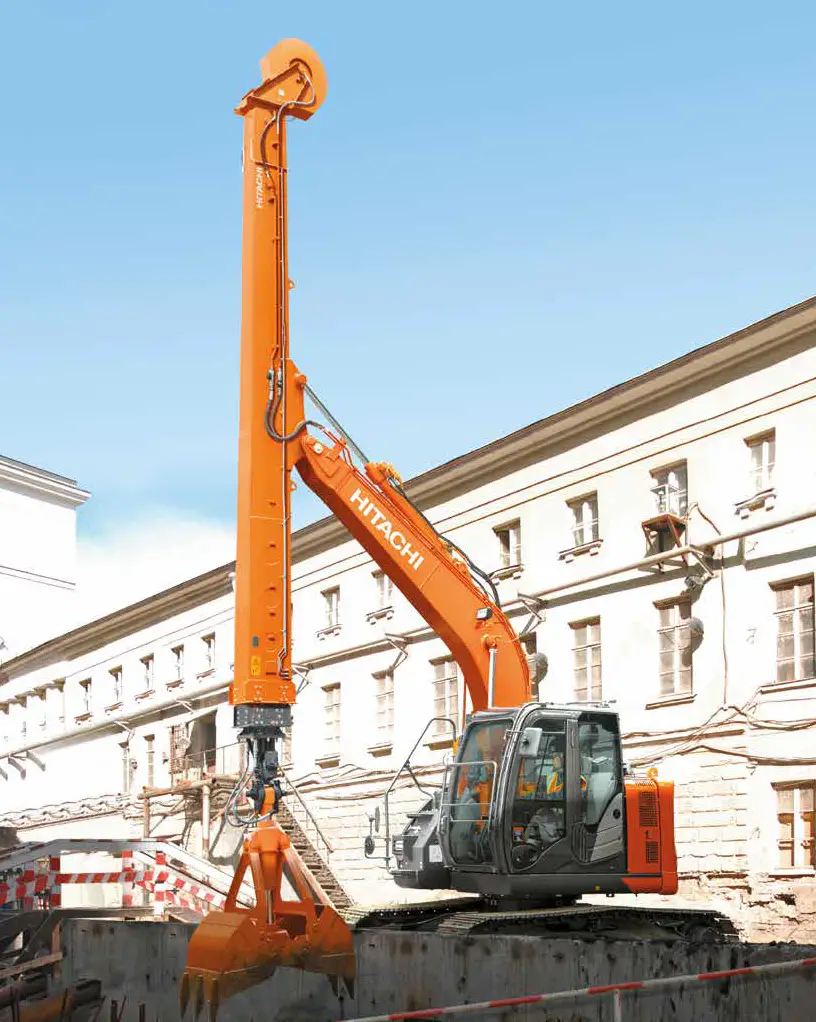 Some excavators allow for variable reach by enabling a telescopic or sliding mechanisms within their boom and stick assembly. The telescopic or sliding arm mechanism allows for a dynamic reach of these machines and increases their versatility. These equipment are also called "Sliding arm" or "Telescopic arm" excavators depending on the mechanism deployed. Here are some variable reach excavators available in the market today.
Also, it should be noted that excavators across all the above differences can be used in multiple applications depending on which attachment they use. With these 9 classification types, we can create over 24 combinations for different excavator types. Here are some clear examples. There can hundreds of combinations if we include the different attachment options like rock buckets, backhoe buckets, trench buckets, mulcher, bale grab, etc., .
What are some unique types of excavators?
The classification above only outlines excavator types in the traditional sense – Hydraulic Excavators. However, with advancement in technology, there are other kinds of excavators which do not depend on the traditional hydraulics-based working of an excavator. Here are some:
Vacuum or Suction or Hydro Excavators
Vacuum or Suction or Hydro excavators are an extremely rare excavator type that are built primarily to remove soil. As their name suggests, they utilize a high-pressure water pump to blast away debris and then use a vacuum to excavate. To be very simple, they are large-sized vacuum cleaners. These hydro excavators offer high precision depending on the size of suction nozzle. Vacuum excavators are used primarily in applications requiring high precision like construction repairs, debris clearance, etc.,  
Draglines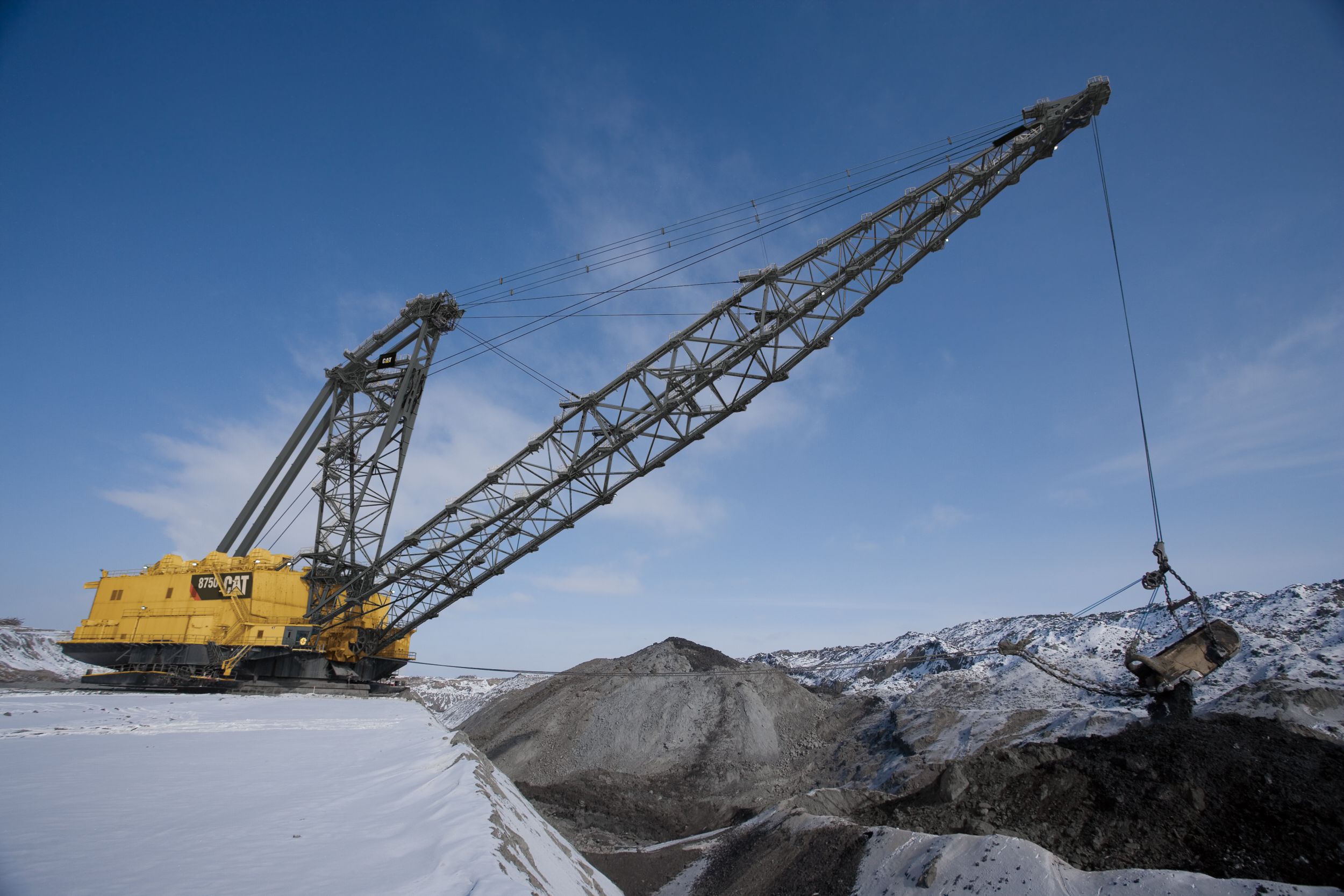 Draglines or Dragline excavators are some of the largest excavators in use. They are unique in the way that they utilize line and pulley mechanisms to excavate. These are specialist excavation equipment which are deployed only in large mines and are capable of filling large dump trucks worth of earth and rocks in seconds.
How to professionally name different excavators?
When you name excavators, you can use the following naming convention to sound professional:
<size> <drive> <reach type> excavator with <attachment>
Here are some examples to help you understand how to accurately name excavators.
Medium Crawler Long Reach excavator with rock breaker
Small wheel excavator with trencher bucket
Mini crawler excavator with auger
Large long crawler excavator with bucket
Medium crawler variable reach excavator with pulverizer
So, the next time you talk about buying excavators, you can sound professional.
Conclusion
Excavators are versatile and powerful machines that have revolutionized the construction and mining industries. As outlined in this article, excavators are of various types and sizes, each with unique features that make them suitable for specific tasks. A business owner should carefully consider the kind of excavator needed for a particular project, taking into account various factors. Understanding the different types of excavators available can help you choose an excavator and complete projects efficiently and effectively.